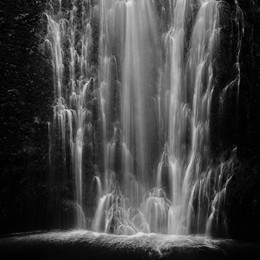 Download Photo Ninja 1.4.0d
Released August 16, 2021
---
The Photo Ninja software may be downloaded and installed free of charge. However, the Render and File Save operations are disabled unless you purchase and install a license key, available through our online store.
TRIAL LICENSE: You can request a two-week trial license key by sending an email request to

Download links
Windows 10, 8*, 7* (64-bit)

With AVX2 acceleration, for most computers since 2014: Download installer

With SSE4.2 acceleration, for most computers since 2008: Download installer

*Not tested on Windows 8 or 7, but likely to work.

Mac OS X 11 (Big Sur), 10.15 (Catalina), 10.14 (Mojave)

With AVX2 acceleration, for most Intel Macs since 2014: Download installer

With SSE4.2 acceleration, for Apple Silicon M1 Macs, and most Intel Macs since 2008: Download installer

By default, the software is installed in your Applications folder. The installer does not replace existing desktop icons, so make sure you don't accidentally launch an old version of the software by clicking on an old icon.
If in doubt, download the SSE4.2 version. The AVX2 version will crash on non-AVX2 processors. AVX2-capable processors include Intel Core i3/i5/i7/i9 and Xeon processors since 2014 (code name "Haswell" or later), and AMD Excavator and Zen processors since around 2014.
Canon CR3 support is currently targeted for V1.4.1. In the meantime, you can convert CR3 to DNG with Adobe's free DNG converter, and Photo Ninja can process the DNGs. (If you enable "Fast Load Data" in DNG, then you should use V1.4.0d to avoid possible color casts.)
Changes for V1.4.0/V1.4.0d
[V1.4.0d] Fix color casts in some DNGs generated with the "Embed Fast Load Data" option
[V1.4.0d] Fix white point for Sony A1 (ILCE-1) and A7S3 (ILCE-7S3)
[V1.4.0d] Fix dynamic range and white point for FujiFilm GFX100S
Updated to run on Apple MacOS 11 "Big Sur". Installers are notarized.
Scrolling/panning significantly more fluid on both Windows and MacOS
Updated UI look and feel, with refinements of both light and dark themes
Streamlined main toolbar to use less vertical space and to reduce visual clutter
Reworked interface of the "Change Appearance" dialog
Added option for automatic light/dark mode switching on MacOS
Improved UI scaling on HighDPI displays
Tweaked algorithm formulation for sharpening, reduced minimum radius, and made step sizes more consistent
Some modest performance optimizations
Added support for FujiFilm GFX 100, X-S10
Improved metadata parsing of high ISO values above 65535 for some FujiFilm and possibly other cameras
Recognizes new license key encoding to extend the date range. Existing license keys aren't affected. When installed in V1.3.10 or earlier versions of Photo Ninja, a key issued after March 19, 2021 will appear to have an earlier issue date, but it will function normally if it is a permanent key.
NOTE: Photoshop plug-ins have been removed for the time being
More in the works...
For a history of changes, click here.
Documentation
Step-by-step tutorials with screenshots are available here. Please take advantage of these, they should get you up and running quickly. The tutorials can also be accessed by choosing "View online tutorials" from the "Help" menu of Photo Ninja.
Additional documentation is available from the Help menu of Photo Ninja. Also, "Help" buttons are available in a number of dialogs and filter panels.
Camera support is described here.
Latest pre-release
There is no current pre-release, but check here from time to time.
Archived versions of Photo Ninja
Older versions of Photo Ninja are archived here.